'KIRORI MAL COLLEGE (KMC)' – Embark The Journey Of Eminents
"Embrace The Legacy Of KMC"
"

Take a limitation and turn it into an oppurtunity.Take an oppurtunity and turn it into an adventure by dreaming BIG"……..

BY AMITABH BACHCHAN(during foundation day,2004)
As students get into the swing of the school year,many will be taking a look not only at their current studies, but their upcoming college plans as well.Students want some fun with studies, which is not in restricted school life

.They wants to hone their skills to make their good carrier.As there are very few colleges, which offers study with fun,and one of the college like this is:

Kirori Mal College; "College of Jovial and Exemplary Students."
HISTORY
Kirori Mal College is o
ne of the finest institute of University of Delhi.It began as Nirmala College,located on Qutub Road.But then the trust founder Seth Kirori Mal shifted it to its present campus on 1st February 1954.College celebrated its Golden Jubilee in February 2004 with Amitabh Bachchan (alumnus of the college) as its chief guest.This year,in February college celebrated its 60th foundation day with major Gen. Chinnapa as its chief Guest.
COURSES OFERED
According to Four year Undergraduate programme (FYUP), College offers 17 undergraduate and 13 postgraduate courses.
These are;
• BA (hons.) Economics
• BA (hons) English
• BA (hons) Hindi
• BA (hons) Political Science
• BA (hons) History
• BA (hons) Geography
• BA (hons) Urdu
• BA (hons) Sanskrit
• BA (hons) Bengali
• BCom
• BCom (hons)
• BSc (hons) Botany
• BSc (hons) Chemistry
• BSc (hons) Mathematics
• BSc (hons) Physics
• BSc (hons) Statistics
• BSc (hons) Zoology
• MA in English
• MA in Hindi
• MA in History
• MA in Mathematics
• MA in Political Science
• MA in Sanskrit
• MA in Urdu
• MSc in Botany
• MSc in Chemistry
• MSc in Mathematics
• Msc in Operational Research
• MSc in Physics
• MSc in Zoology
There are 20 departments in the college.
COLLEGE FACILITIES
College has hostel for students(only boys) in which 200-300 students live.Rooms are airy and comfortable.A canteen is also present which is neat and hygienic. College library is very big,which have more than thousand books of different courses.Library also provides reading room for students.Girls common room and boys common room is also available.
SPORTS FACILITIES
A big playground is present, which possess basketball court, cricket court and football court.College provides games as hockey, cricket, football, badminton, table tennis, basketball, athletics, boxing and Chess.
College has its own personal gymnasium for all students studying in college.
College has several societies which contribute in the college co curricular activities.
THE PLAYERS is a leading campus theatre group in Delhi, with an impressive record of exciting and varied activity throughout its 52-year history. Its members receive hands-on training in varied theatre arts. Players alumni have made a mark in theatre, cinema, television and related fields. THE PLAYERS hosts its Inter-college Theatre Festival each year. The festival showcases and analyses the best college street and stage plays of the year in a non-competitive format. The event witnesses lively performances and spirited exchanges led by prominent discussants film-makers and directors.

Members of the DEBSOC are a force to reckon with in debate and quiz competitions, and have done exceedingly well at both national and international levels. The DEBSOC organizes a series of debating competitions including the debating festival 'The Gift of the Gab' and a Hindi Debating League 'Manthan'.

MUSOC is a dominant presence in the university in classical and light music. With its members excelling in both individual and chorus performances, it has won accolades and made a distinctive mark wherever its members have performed. MUSOC is one group that covers Indian, Western and Fusion events, unlike most other music groups that have separate Indian and Western group. MUSOC performances are appreciated a lot both in and outside of the Delhi University circuit.
Fine Arts & Photography Society – FAPS
has built up an impressive record of creative work in fine arts and photography in the campus circuit. It hosts its annual fest and exhibition-'Perceptions' every year. These events have gathered overwhelming response from prestigious colleges from all over Delhi and outside.
The dance society SENSATION
impresses audiences with its talent and professional ability wherever it performs. The society comprises groups that use western as well as Indian-fusion dance idioms including a wide variety of dance forms like Hip-Hop, B-boying, Contemporary and Indo jazz

.
The Film Society
exposes students to a rich variety of cinematic work and critical perspectives on cinema. The Film Society is highly active throughout the year. It screens a wide repertoire of films ranging from Indian and foreign film, old classics and contemporary films to documentary and feature films. The films are highly enjoyed by the audience and lively discussions follow most of the screenings. The Society also organizes workshops for film making in which our students participate.
Many
Departmental societies
like
Parivartan
(Women Development Society), NCC, NSS and
Avenue
(placement cell) also exists.
COLLEGE ANNUAL CULTURAL FEST
The annual fest of kirori Mal College 'Renaissance" is celebrated every year.This year also Renaissance celebrated on 3-5 march..!! It was like a blast.The first DAY was rocked by Dj Akanksha and Dj Monty.The star night was on 4 march as Mikka Singh as the star guest.On 5 march the very known famous band as well as alumni of college "Parikarma Band" performed live.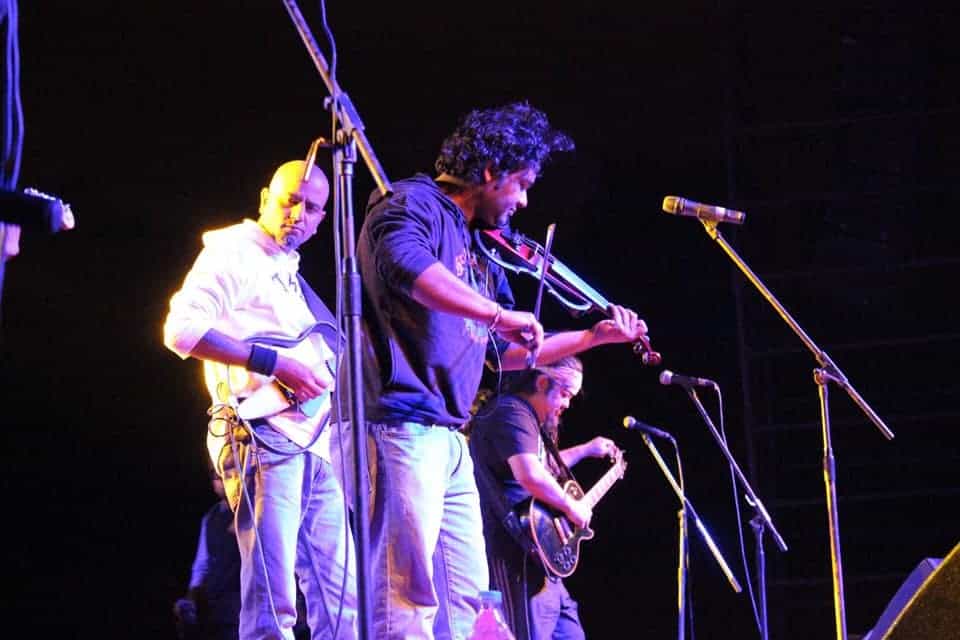 This year pre- event of Renaissance is one of the magnificent event.Actor Aijaz khan and Star cast Of Most awaited film 'Gunday' were the highlight of the event.The crowd was huge and wanted to take a glance of them..
Here are the Notable Alumni of college;
• Amitabh Bachchan – actor
• Sanjivan Lal – film maker
• Abhay Kumar – poet, artist and diplomat
• G.P. Koirala – Prime Minister of Nepal
• M.S. Kohli – Indian mountaineer
• Satish Kaushik – Indian film director, producer and actor
• Shakti Kapoor – actor
• Divyendu Sharma – actor
• Dinesh Thakur – theatre director
• Kulbhushan Kharbanda – actor
• Naveen Patnaik – Indian politician, Chief Minister of Odisha, India and the chief of Biju Janata Dal, a regional political party in Odisha. He is a writer and has published three books
• Madanlal Khurana – former Chief Minister of Delhi
• Siddharth Narayan – actor
• Krishna Kumar Kunnath, playback singer popularly known as KK
• Kabir Khan – film maker
• Saeed Naqvi – journalist
• Manish Makhija – VJ
• Ravi Baswani – film actor
• Sushant Singh – film and television actor
• Parikrama – band
• Vijay Raaz – film actor
• Habib Faisal – Hindi screenwriter and director
• Vikram Singh – singer
• Vivek Tewari – film director
• M. S. Krishnan – Chair of Business Information Technology at the University of Michigan's Ross School of Business
• Prashant Narayanan – actor
• Sargun Mehta – television actress
• Harbans Mukhia – Indian historian
• Ali Abbas Zafar – film director
• Justice Raghuvendra Singh Rathore
• Rangarajan Kumaramangalam -politician
• Himanshu Sharma – screenwriter
• Padmavathy Bandopadhyay – first woman Air Marshal of Indian Air Force
• Rajshekhar – Indian lyricist
• Pravesh Verma – Delhi politician
Notable Faculty
• Dr. Sarup Singh (ex-VC, University of Delhi. Also, Governor of Gujrat and Kerala)
Every year, the number of students enroll in college increases and the graduate and post-graduate students find themselves at a great path towards success.Kirori Mal college is one of the jewel of North campus and always shines like a star in the sky.
Regards:
Aakash Deep Bhandari
College Ambassador
DU khabar